Romantic Valentine's Day Love Quotes
Love is what truly makes life worthwhile. Expressing our love for people is the ultimate fulfillment. Each year on Valentine's Day, we convey our gratitude to those we cherish. On Valentine's Day, we celebrate friendship, family, and loved ones. We give cards, chocolate, jewelry, and flowers. We make special plans to be together. We express our love in heartfelt messages. Putting our love into words can be difficult. However, we have made it easy for you. We offer you a selection from which to profess your love. Browse our collection of Valentine's Day quotes for inspiration, and once you've found the perfect love message, you can send it in the following ways: Send an e-card with love quotes to your sweetheart, leave a message on your honey's answering machine or send your sweetie a text message and express your feelings.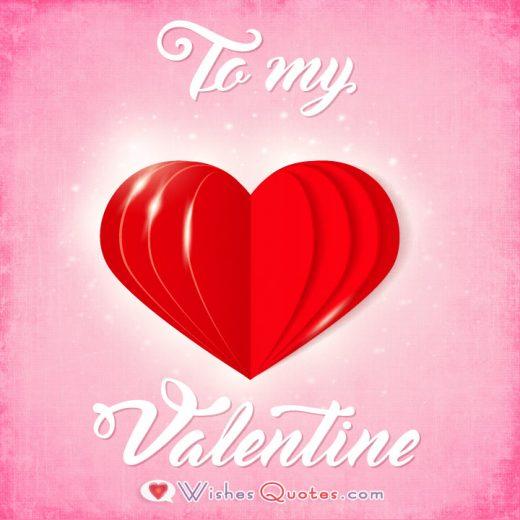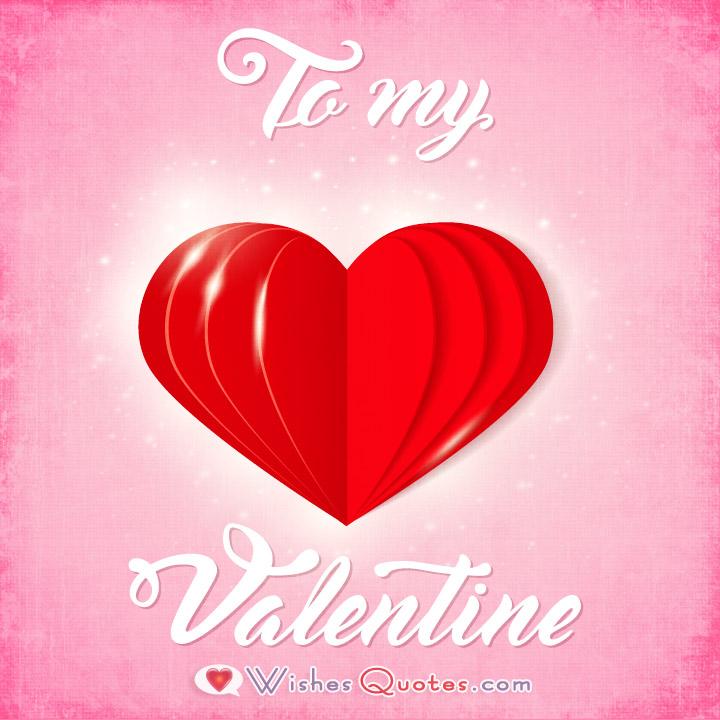 Romantic Valentine's Day Love Messages
Valentine's Day was invented so that everyone would be reminded to love stronger and deeper forever.
You are my reason for living.
Your voice is the sweetest music on earth.
If I had my life to live over again, I would find you sooner so that I can love you longer. Happy Valentine's Day.
You are my one and only, for all time and forever.
To kiss you is to enter heaven.
In your eternal wisdom, you showed me that it's not always the big things that matter. The little things we do for each other every day have strengthened this relationship. It's you and me against the world, baby. Happy Valentine's Day, dearest one.
When I try to think of all the reasons I love you, my head hurts. I don't like to have to count that high.
I live to love you.
I remember the first day I looked into your eyes and felt my entire world flip. I wasn't really planning on loving you, but I am glad I did.
Your sweetness is like syrup on pancakes.
You are as amazing to me now as the first moment we met. Our love only grows with each passing day.
You bring more joy to living than I ever thought possible.
Each and every day you bring love, filled with joy, into my life. I hope you will be mine for as long as the stars shine in the sky.
My life had no meaning until I met you.
Since the first day we met, I knew you would change my life. I was right, and what a beautiful change it has been! I love you now and always.
Trust me with all your heart and love me without fear of unhappy endings. I will always be here for you. Happy Valentine's Day!
Loving you is the greatest joy I've ever known.
Even after the roses fade, and through all the seasons of our life, I know our love will last. I love you, my special Valentine.
In your company, I am complete and steeped in peace.
Once upon a time, we finally found each other. Sometimes fairy tales really do come true. I learned that the day we said, "I do."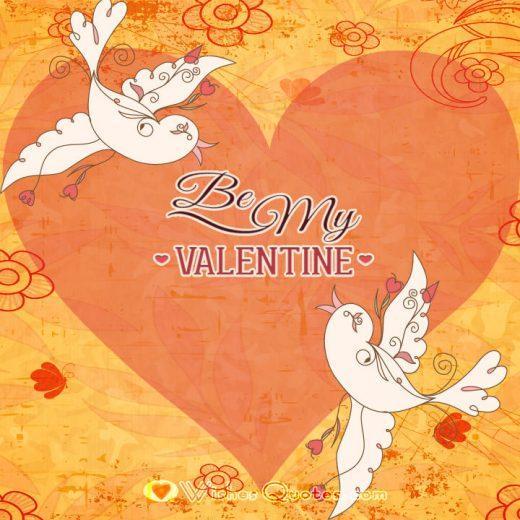 Romantic Love Cards
Romantic Valentine's Day Quotes
I am rich beyond measure. Your love is my treasure.
I believe in miracles because of you.
Your love makes my spirit soar.
The goal of my life is your happiness.
The radiance of your smile is brighter than sunshine.
All the wealth in the world can't equal the treasure of your love.
The very air around you is happy to be in your company. Imagine my good fortune!
Your embrace puts me in paradise.
You're the best thing that's ever happened to me.
As busy as we get, we need to be reminded that we are still sweethearts. And this is a good day for me to stop and realize how beautiful you make my life. Happy Valentine's Day!
I think we have had many Valentine's days under our belt … literally and figuratively. I guess the chocolate adds up. But I am not bothered about that as long as I can spend another day with you and add yet another under our belts.
There is no pretending. I love you. And I will love you until I die, and if there is life after that, I'll love you then too!
I want you to think about kissing me like I think about kissing you. But this time, don't forget the chocolate dear Valentine!
Love is like an hourglass with the heart filling up as the brain empties. But I don't mind losing my brains if my heart fills up with you.
The only reason I would kick you out of the bed is because I want to cuddle up with you on the floor. Happy Valentine's Day!
I know they say there's plenty of fish in the sea, but you are my Nemo. And I have found you.
I thought I was weird until I met you. Then I found that your weirdness perfectly complemented mine. And now this mutual weirdness that we share, is the best kind of love I could have found.
Although I am not a millionaire yet but I got an awful lot of wealth when I made you mine. Happy Valentine's Day.
I can see you even when my eyes are closed and I can feel your love deep within my heart. And trust that I do and will love you too with every ounce of my being for as long as we live. For I know that I belong with you and you belong with me.
Marrying you was the best decision I ever made in life. I will always want you for my Valentine.
We have weathered hard times together, but our love never faded. This Valentine's Day, I give all of my love and devotion to you.
I love growing with you, playing with you and everything about our time together! Happy Valentine's Day, my love!
Your gentle, loving presence lights up my life. I am so lucky that we get to spend another Valentine's Day together!
I hope you always know how much I love you and how very special you are to me. I am so grateful for you.
Our friends giggle at our quirky ways, but that is how I know we are meant to be. I never knew love could be so much fun!
Time may have changed us on the outside a bit, but our love has only grown in beauty and aged to perfection like fine wine.
It is all the little things you do, and all the special things that make you uniquely you that I love the most. Happy Valentine's Day my love.
If I could move mountains to keep you happy and to show you my love, I would in a heartbeat. I love you more than words can express.
This Valentine's Day, I hope you feel the strength of my love for you more than ever before. It strengthens with each passing moment.
I love you with all of my happy heart and to the depths of my soul. May our relationship continue to grow and bless our lives forever.