Love Sayings
Love is natural. Love is free; it cannot be bought, traded or sold. Love has no borders, no territory, and no quantifiable energy output. It is inherently empathic and compassionate, hence cannot be restrained or manipulated. Since love is its own law, it honors the authority of each soul.
Sayings about Love:
If I would choose between breathing and loving you, I would use my last breath to utter I love you.
Meeting you was nature, becoming your friend was choice, but loving you was beyond my control.
There is no greater love than a love that sees all the wrinkles and warts but keeps on loving and rocking all the same.
Definitions of Love: in history-war, in chemistry-a reaction, in art-a heart and in me-YOU.
L-luscious
O-Overjoyed
V-Vivacious
E-Erotic
These words describe the way our romantic moments make me feel.
No one warned me that love could be so addicting, but I am happy to be addicted to you.
I miss your touch, your smile, your hug, your voice… and everything.
Since I first saw you, my heart stopped, and there were birds flying around my heart. Only you were on my heart and still are. So, baby "I love you".
I love you both for what you are and what I'm when I'm with you.
I love you everywhere right side up to the sky, upside down and around the entire world.
Love is a gift you give to me so freely, openly, and completely. Thank you so much for pouring your heart into our relationship.
In a sea of people my heart always yearns for you.
Love means never letting go even when the going gets tough. I love you every minute of every day.
I love holding your hand, walking by your side… looking into your eyes and kissing your sweet lips EVERY SINGLE DAY.
I love you, I love your personality, and your beauty is just a big bonus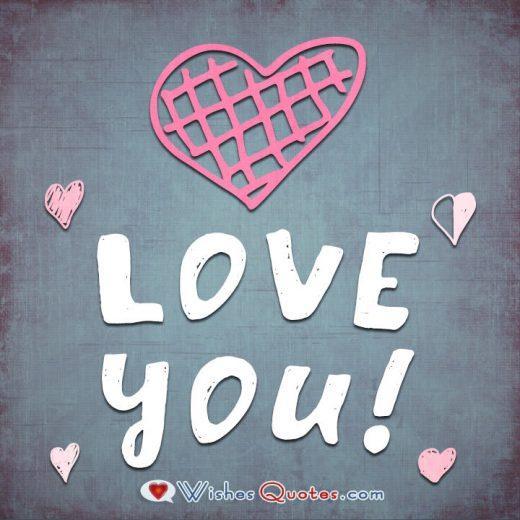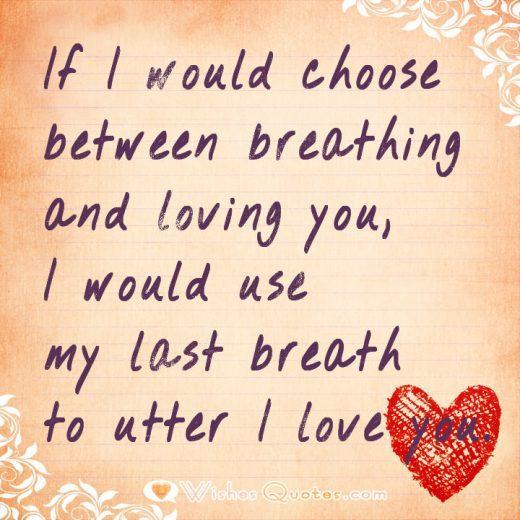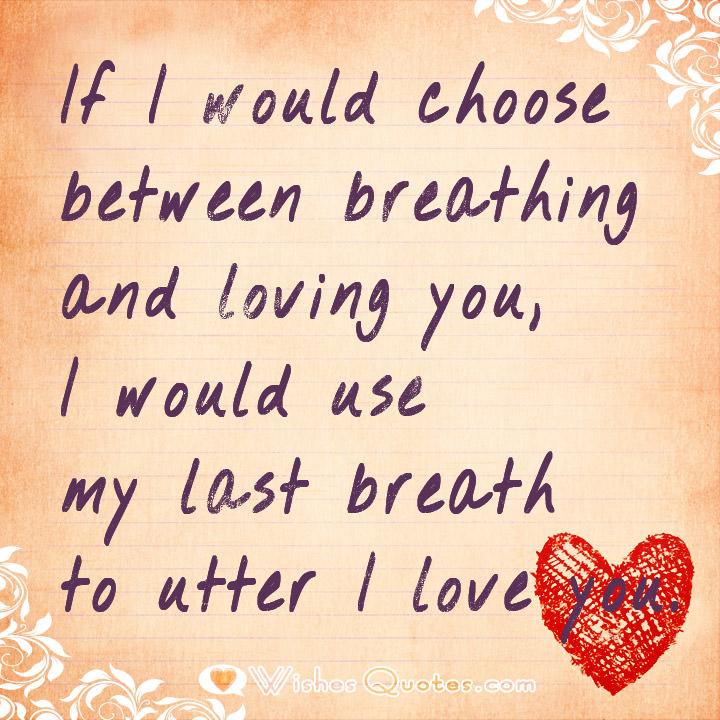 I loved you yesterday, I love you today… and always will.
I love you not only for all you are and all you have been but also for what you are yet to be
I cherish the times when my fingers are in between your, my head is on your chest… I feel so safe as though nothing bad can happen to me.
After all this time, I STILL LOVE YOU because you are the best of them all.
I have a section of my heart that always smiles whenever you cross my mind.
You make my heart very happy because you are all my heart needs. Life without you is meaningless.
As soon as I set my eyes on you, I knew I have found True love. Surely True Love Exists.
I have never wanted to be your whole life; only your most favorite part.
Your voice is my most favorite sound, hugs-most favorite feeling and smile-most favorite sight. I love you coz you are amazing!
Your love is like rain coming after a long dry spell. It brings life to my heart.
How to express your affection to your loved ones
Own your feelings, do not restrain from showing your loved ones how you feel. However, you should not over-do it. For instance, when you tell someone you love them 20 times a day, the word starts to lose its meaning. Instead, reduce some of the verbal love expressions and mix them up with other non-verbal statements. If you are doing it for the first time, first inform them that you love him or her. Thereafter, send short sweet messages as often as possible to reiterate your feelings. If they do not respond immediately, do not be offended. Later on they may start to feel the same way about you.