Valentine's Day Messages for Him
Valentine's Day offers a special opportunity to express your deepest feelings to your beloved. No matter what romantic activities you plan to do on this day, sweet messages of love make the day more special and help show your husband or boyfriend how much he means to you. Although commercial Valentine cards are a modern tradition, lovers have used this holiday to write poems and love greetings to their loved ones for many centuries. There is something extra powerful about the written word, and often the right words surpass any other gift in terms of timeless beauty. If you are having difficulty finding the best words to express your feelings to your man, take a look at these examples of Valentine's Day messages directed towards the special men in our lives.
What to write in a Valentine's Day card for him
From the first time I saw you, I knew you would have my heart. Happy Valentine's Day to the best husband I could have asked for.
Strong and sweet, handsome and handy, roguish and romantic, wild and wonderful, these are just a few of the words that describe you. Thanks for being my ideal man this Valentine's Day and every day!
After so many years together, my heart still beats faster whenever you walk into the room. I love you and am so happy to call you my husband!
This day is meant for celebrating love, and I am so happy we get to celebrate it together this year.
Your beauty is unparalleled, your cleverness unmatched, your sense of humor unforgettable and your character unassailable. That's why my love for you is unbreakable!
You have integrity, charm, a kind smile, the most gorgeous eyes and warm arms to hold me tight. Happy Valentine's Day to the man who holds my heart day and night.
Diamonds and roses are awesome on Valentine's Day, but having your love is enough for me.
Darling, have I told you lately how much you take my breath away? Just watching you walk with such beauty and grace fills my heart with love and desire for you. Happy Valentine's Day!
Love is more than longing gazes, dancing in the rain and candlelight dinners, but I am so glad we experience all of that and more. I love you!
It is not all the sweet things you do that make me love you. I love you for your strong heart and because you are you.
Happy Valentine's Day to my handsome guy. I am proud to be yours and love being with you on this day and each chance we can get!
Valentine's Day gives me an extra chance to show you how much I care. Words cannot express all of my feelings for you, but I want to say how much I love you.
You are more than just my boyfriend. You are my best friend, and I hope you know how much that means to me!
You have a way of making me feel so safe and loved. This Valentine's Day I give you my heart once again, and I hope you can see how much I love you.
It hurts that miles separate us this Valentine's Day, but I know our love will carry us through until we see each other again. I love you!
You are the kind of man that I dreamed I would meet someday. I am so glad to know that dreams can come true! Happy Valentine's Day!
Valentine's Day only comes once a year, but every day you fill my life with joy. Thank you for all you do in our relationship!
Our thoughts, hearts, and bodies are in sync, to the point where I feel like we're completely united. Happy Valentine's Day to my soulmate!
Yours is the first face I look for and the first voice I long to hear each day. Much love to you on this Valentine's Day.
On this day of love, I want you to know I feel so blessed and so very happy to be yours.
You make every day like Valentine's Day. I never knew love could be so beautiful until I met you. Thank you, to the most wonderful man I have ever known.
When you look into my eyes, I understand why poets and songwriters spent so many hours trying to capture the feeling into words. My heart melts when you look at me.
You are my VFE – Valentine Forever and Ever. I hope I am yours, too.
We don't always see eye to eye, but there is one thing we agree on: We are meant for each other. Happy Valentine's Day.
Playful, loving, handsome and strong: those are words I would use to describe you, but they pale in comparison to the truth of your wonderful soul.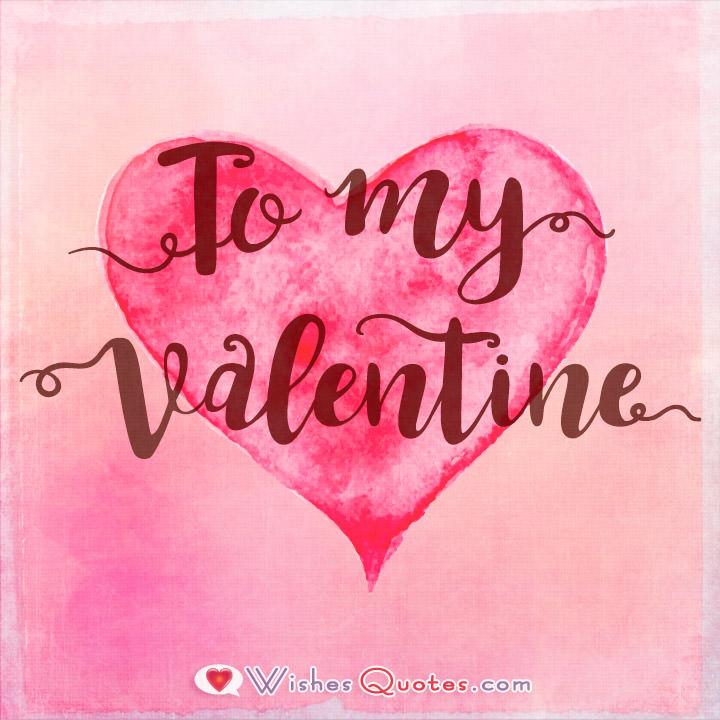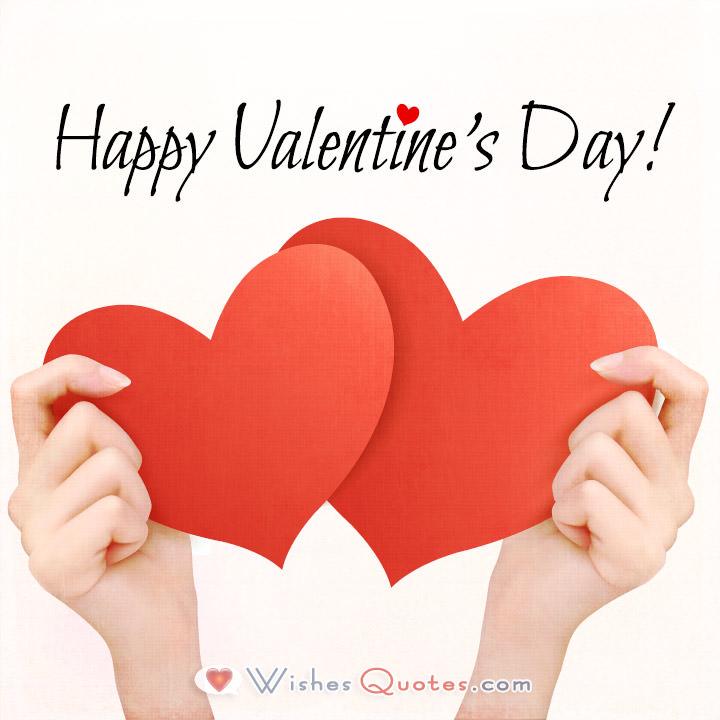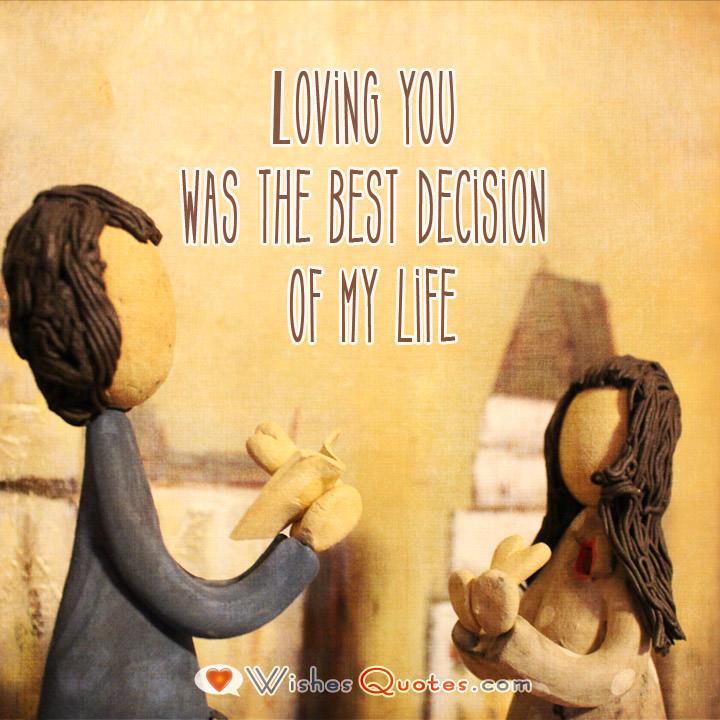 This Valentine's Day, I want you to know my love for you is even stronger now than when we took our wedding vows. I love you now and always.
Happy Love Day to the man who touches my soul! When I am in your arms, I feel so loved, happy and whole.
On this Valentine's Day, I hope you feel the warmth of my embrace all day even if we are thousands of miles apart.
This is our first Valentine's Day together, but I feel like I have known you for a lifetime already! Thank you for all that you are!
Of all Valentine's Days, this one will be best because I get to be with you to celebrate our love!
You deserve any pampering you get today, for all of the times you have been there for me and for all of the love you give me. I love you, my Valentine!
You make me laugh, but most of all you make me feel loved. Happy Valentine's Day, my husband!
Happy Valentine's Day to my main man, my best friend and forever companion! I hope there are so many more to come!
You don't need a white horse or shining armor to be my favorite knight! I love everything about you!
I Love You Cards