Relationship Quotes (Heartfelt and Romantic)
Browse our collection of relationship quotes for inspiration or send one picture to your sweetheart and express your feelings. The loneliest people on earth are those who do not allow anyone inside their heart-gates, who place land mines around the perimeters of their lives and barb-wire their spirits. Most of us aren't like that. Most of us want friends who remember us when we were young and stupid, and family who loves us even though we are not always lovable. Most of us want that "someone" who is our other half. That's why we need to nurture our relationships. Wonderful love quotes, written onto a card or sent in SMS messages, can do that. A well-spoken word meant sincerely, can repair the damage absence inflicts upon our relationships. So often, we take people for granted. People cannot always be with us in body, but the spirit connection is unbreakable when we build it to last. We aren't always lonely when we are alone; when we have someone in our lives, they are always with us in our hearts. A friend is like that, family, too, and especially a lover. When you want to speak just the right encouragement into the hearts of your loved ones, but words fail you, find the right sentiment on this site. When you need a note to apologize to someone you love, look for it among our offerings. When you just want to "touch base" with someone who is important to your life, let us help you find the right words.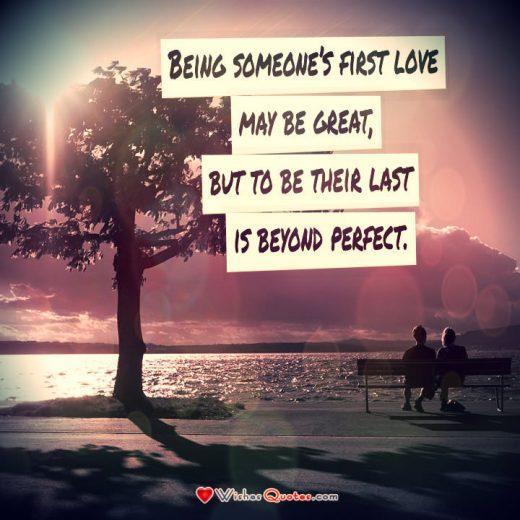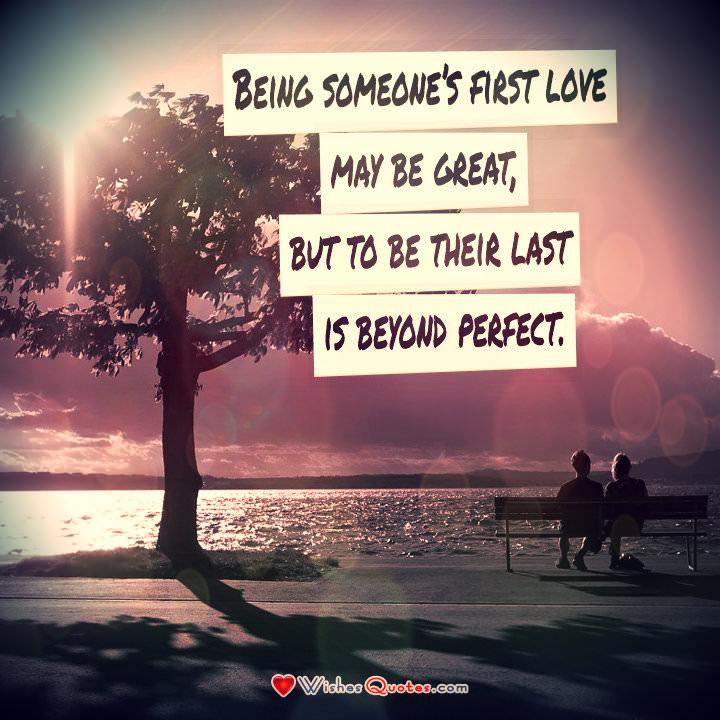 Famous Relationship Quotes
When someone loves you, the way they say your name is different. You know that your name is safe in their mouth. By Jess C. Scott
The meeting of two personalities is like the contact of two chemical substances: if there is any reaction, both are transformed. By C.G. Jung
A guy and a girl can be just friends, but at one point or another, they will fall for each other…Maybe temporarily, maybe at the wrong time, maybe too late, or maybe forever. By Dave Matthews Band
I see when men love women. They give them but a little of their lives. But women when they love give everything. By Oscar Wilde
Women are made to be loved, not understood. By Oscar Wilde
Falling in love and having a relationship are two different things. By Keanu Reeves
Assumptions are the termites of relationships. By Henry Winkler
Relationship is an art. The dream that two people create is more difficult to master than one. By Don Miguel Ruiz
Lust is easy. Love is hard. Like is most important. By Carl Reiner
When someone else's happiness is your happiness, that is love. By Lana Del Ray
Relationship Sayings
A wife is that one person who can read your thoughts, share your popcorn and finish your sentences; you are that person. You complete my life.
The most wonderful sounds on earth: a bird's song, a brook, a child's laughter and your voice.
Every moment I am without you beside me, I am beside myself with loneliness.
Apart, we are only a moment: fleeting breath or a racing heartbeat. Together, we are eternity.
My favorite part of the day is when a thought of you perches like a bird on my shoulder and sings.
When you are gone, every clock tick lasts forever, the silence storms inside me and there is no place to escape.
When you love someone, she can tell you things that tickle your heart without saying a word.
With you beside me, I don't mind the dark, or the storm. You are my refuge.
A thought for my husband: when we are old, and our voices crack, we will still laugh loud and long, being old together.
I try not to daydream about you too much. Well, there is actually not such a thing as too much.
I know it's corny to say this to your girlfriend, but if I were a carpenter, you would be my awl-in-awl.
It isn't that I am not strong without you, but that with you I am invincible.
Will you still feed me when I'm sixty four– even if I'm on a liquid diet and take my teeth out at night?
Someone asked me if my boyfriend put that silly expression on my face. I hope you did; otherwise I've probably had a stroke.
You know, friends aren't always lovers, and lovers aren't always friends. Aren't we lucky to be both?
I've known you for so long, my sofa and my heart both have permanent "you" indentations.
Since meeting you, I have been looking forward to getting up tomorrow. That hasn't happened in a long time. Thank you for coming into my life.
Since we have been together I find I remember the lyrics to every stupid love song I ever heard.
If you think of me half as much as I daydream about you, we are both in danger of losing our jobs.
Often the people who are hardest to love are the ones who need it the most.
You know that TV cooking show where contestants make something good out of weirdly-matched ingredients? That's sort of our story, isn't it?
Everyone can say "I love you" but not everyone really mean it. So, believe it when you feel it, not when you hear it.
When you meet the other half of your soul, you will understand why all the other lovers had to let you go. when you meet the one who deserves your heart, you'll understand why you and all the others have to be apart .
Perhaps, the problem is not the intensity of your love, but the quality of the people you are loving.
Quotes on Relationship with Pictures