Valentine's Day Love Messages
Valentine's Day is the day we reveal our hearts to the ones we love. We hope to be loved in return. For lovers who are together on Valentine's Day and for those who are apart, we offer a collection of sweet expressions of affection. Deliver one of our messages in a card or send a text message on the day. Pink and red hearts are symbolic of this day, a fitting symbol of the love that and good cheer that is being shared on Valentine's Day. Traditional greeting cards are still a popular form of sending Valentine's Day messages although social many may skip paper cards for social media messages. Start with an early morning greeting via Facebook. Follow it up with a handmade or store-bought card to accompany your gift of flowers, candy, wine or personal and intimate items. Conclude with a candle-lit dinner if possible or a series of sweet tweets if you can't be together on Valentine's Day.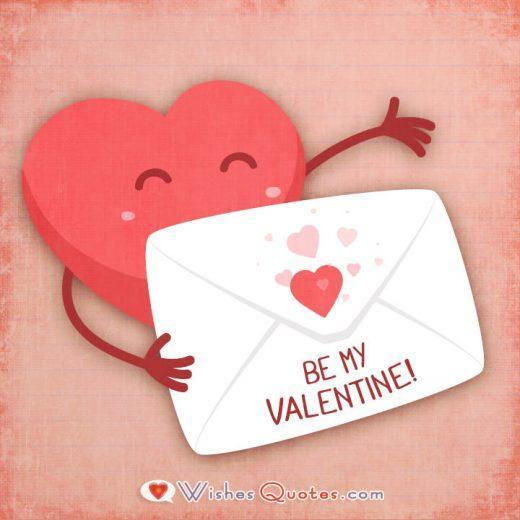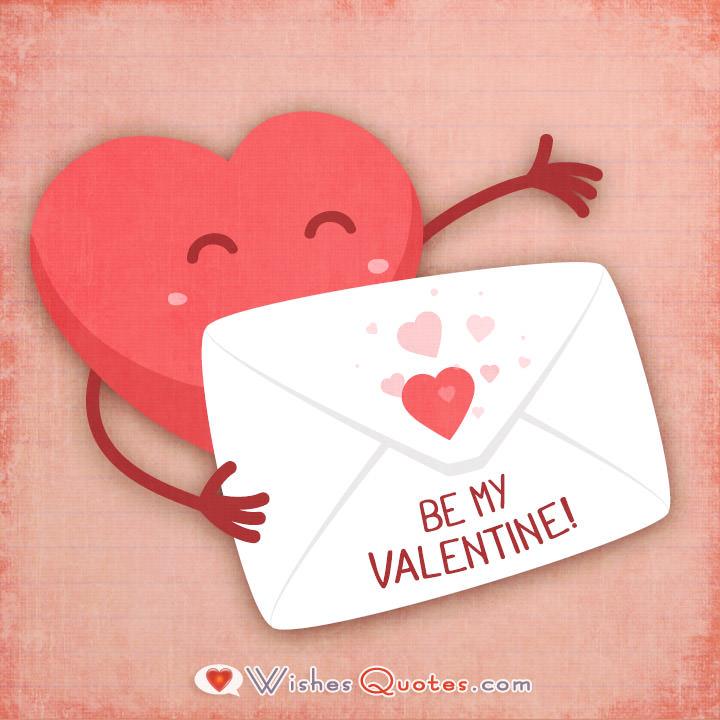 Romantic Happy Valentine's Day Love Messages
You're there for me when I need tender encouragement, a romantic escape, and a lasting embrace. Happy Valentine's Day to my comforter, my lover, and my best friend.
If I were a boy band, I could sing this in perfect four-part harmony. Baby, I love you!
Don't forget our date tonight. Just because you're my wife, don't think I'm not still just a little bit nervous.
It's amazing how we found one another so quickly. Be my lover forever.
I fell, and you caught me. I am so in love with you, everything you are and everything you do. Happy Valentine's Day!
Your mind fascinates me! Your spirit inspires me! And your body fascinates me. Happy Valentine's Day, love, and thank you for satisfying me in so many ways!
Am I glad I married you? Every. Single. Day. Your loving wife.
Hand in hand, cheek to cheek, and face to face, that's how I want to spend my Valentine's day with you!
Every night I think of you. Can't wait till I get to see you again.
Perfection is a day spent with you with no distractions from anyone and anything. This is one of those days. Happy Valentine's day, you perfect human!
You own my heart. Happy Valentine's Day to the person who keeps me alive.
Take this moment to know you are loved. Wishes come true.
Your husband wants to know when you'll be home from work. He's cooking up something special for you. Really!
The planets were in alignment when we met. I still see the stars in your eyes.
The day we met, I never asked you where you live. I knew from the moment I saw you that you would live in my heart. It has been so from that day forward. Happy Valentine's Day.
Put on one some of those golden oldies and let's dance the night away.
My heart is as light as a feather when I'm with you.
We are the power couple of the century because you always find a way to make things happen. Happy Valentine's Day.
You keep the fire in my heart burning steadily, lover.
Somewhere on a lonely mountaintop, a wolf is howling for his mate. Be mine.
Did I tell you I love you? Let me say it again.
The road we're on had a few bumps. We're coasting now, lover.
Wine, check. Candles, check. Text messages to my boyfriend, check. See you soon.
You, me and the kids. How could life have turned out any better than this?
Let's sit on the bench and wait for the bus to come by, like we did as boyfriend and girlfriend so long ago.
Once in a lifetime, someone comes along who changes your destiny. That someone is you.
Let's have a honeymoon every year. Then we can celebrate becoming husband and wife over and over again.
At the beach I found a bottle with a note inside saying you are my soul mate. Believe me? I'll bring the bottle.
I love you. Let me tell you why tonight. It's a secret.
I miss you so much. Be safe, stay true to yourself. I am here waiting for you.
Ever since I met you, I can't believe how much my luck has changed. You're mine now.
When I was in second grade, I had a crush on this really cute guy. You're a better boyfriend. I'm glad I waited.
You melt around my heart like chocolate around a strawberry.
The best days of our lives are ahead of us, starting today.
Wondering where you are tonight. In my heart, in my dreams, in my wishes for you.
Angel of this earth, take some time to say a little prayer for me. Keep me in your heart forever.
I don't think I could have a better time than I have with you.
Now that we're together, anything that happens is a dream come true.
What are you doing for Valentine's Day with your girlfriend? Maybe you want to take her out to a movie, dinner and dancing. Bring her flowers and a box of chocolates. It's a traditional gesture, one she's sure to appreciate. Add a card that says how you feel about her. Choose one of our quotations to add to the card, and sign it. She'll adore you for it!
Send Valentine's wishes to one of your good friends who is feeling a little blue these days. Cheer him up with one of our commentaries on love. He'll be feeling better soon.
Text your friends who have just gotten engaged. Send them a quotation that expresses something special about their relationship. They will be so happy to hear from you.