The Ultimate List of Love Quotes for Him
Check out this fantastic collection of unique love quotes for him to inspire you and help you express your feelings to the wonderful man in your life. Communication encompasses many things, including a look or a touch, but words should also play an essential part. They have their own way of affecting the brain and heart, and unique words can help strengthen your relationship with your boyfriend or husband. Love is an indescribable feeling that can often leave women eager to express their love to their partner; however, sometimes it is so intense that describing your feelings to your lover or husband can just seem impossible! Luckily, some of these love quotes for him will help you express your special feelings in short but meaningful messages and make your relationship with your boyfriend or spouse stronger than ever. Using some of these simple yet effective love quotes for him can brighten his day and make him truly feel the love you have for him!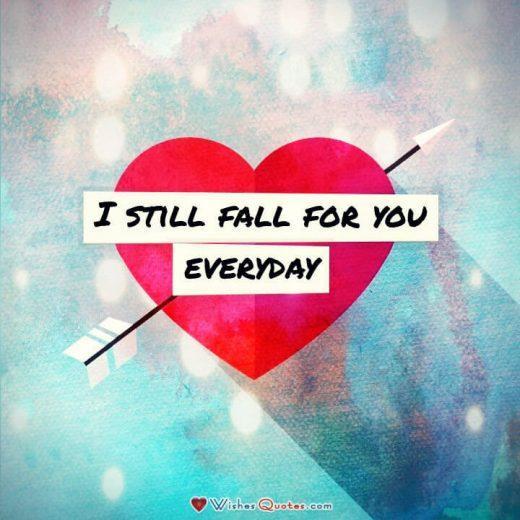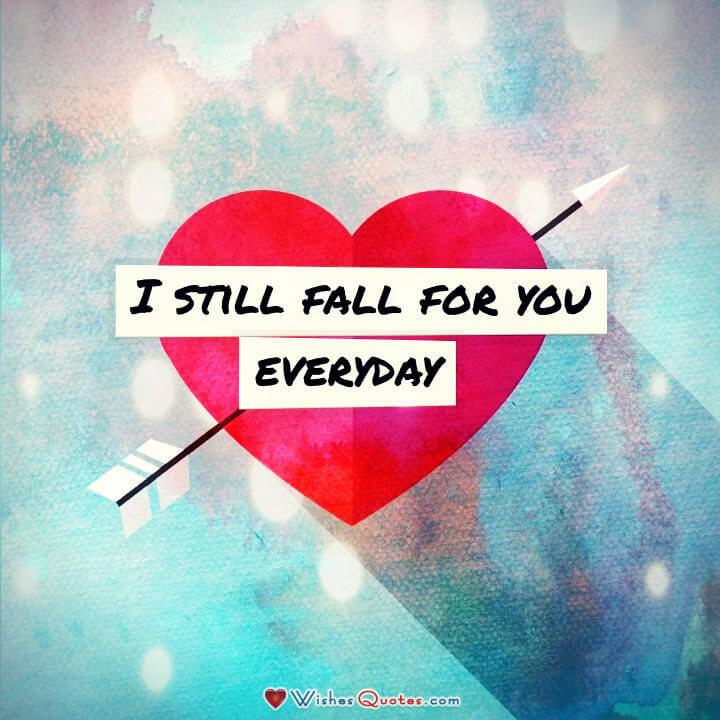 Tender Ways to Say I Love You with Romantic Love Quotes for Him
Ever since the day you came into my life, I knew you would be here until the end of time.
Superheroes were my weakness, and then you came along. I love you from the tips of your two-toned grunge cut to the soles of your vintage high-tops. You are real; you are you, and I will always be your number one fan.
I believe that dreams can come true because mine did when I met you, my love. I will always love you. I swear.
If you were a flower, you would have been a rose, if you were a season, you would have been springtime, and if you were a star, you would be so shiny that you would shine even the day!
And only thinking that I have to spend some time away makes my heart hurt. I miss you.
I could never say how much I like you and just how special you are to me. But I can say that my world is all smiles whenever I am with you. I love you a lot.
They say this kind of love is once in a lifetime, and I know you are the one for me. I offer you all of me today and for always. Thank you for showing me how it feels to be loved.
I will love you until the stars go out and the tides no longer turn.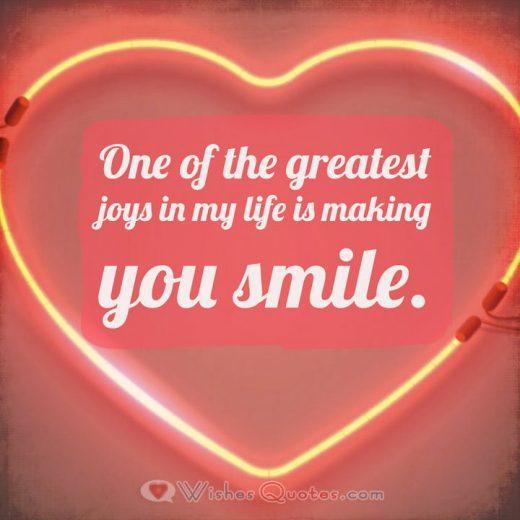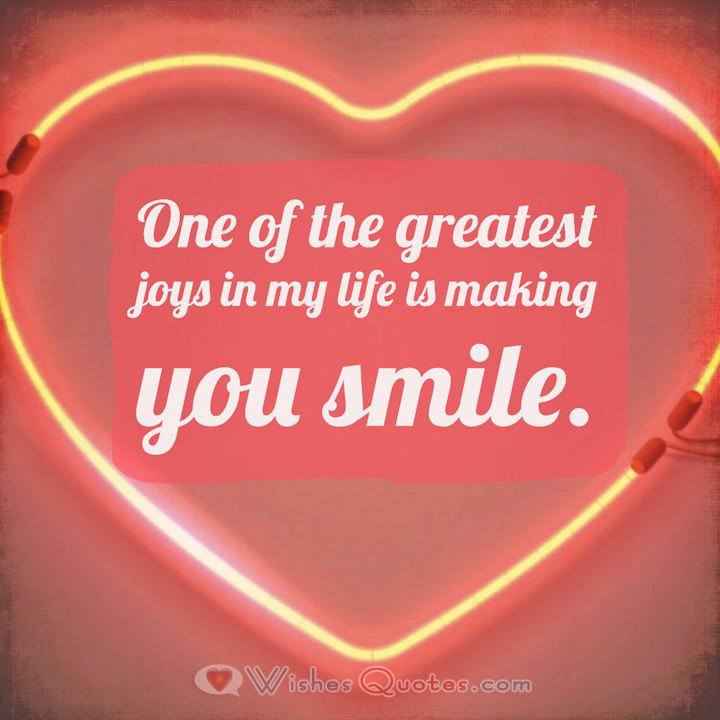 Maybe it's too early to say I love you, but I can't keep it a secret. I've never felt this thrilled, and I wanted you to know that you're the reason why.
I love it when we cuddle and spend nights at home just as much as I love going on our adventures and crazy excursions. Any time spent with you is time spent well.
7.5 billion smiles in the world, and yours is the one that set my heart on fire.
No matter what I say and what I do, there is not a single moment when I don't think of you. I really miss you.
I knew my feelings were real when I spent more time thinking about you than worrying about myself.
I wanted to give you the sun, but it is lost in the night … I wanted to give you the stars, but they are lost in the day … so I give you my love that is never lost!
I'll never ask you to change for me because you are perfect just the way you are.
My sweet prince, I loved you once, love you still, always have, and always will.
If I know what love is, it is because of you. Never leave me. I would be a pointless flame without you, and my life would lose meaning.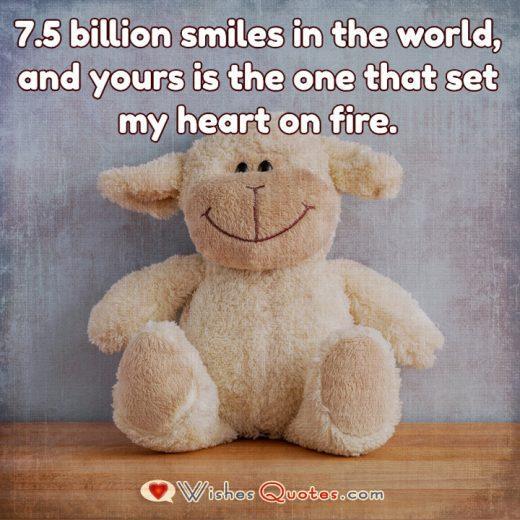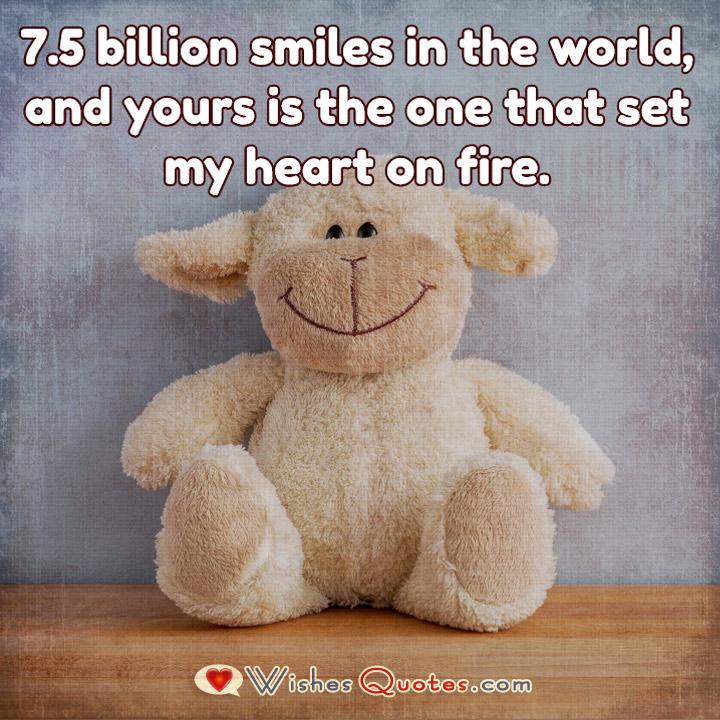 40 Cute Love Quotes for Him
I wonder if you know how I truly feel and how happy my heart is when we are together? I would count the ways, but I would run out of time because I am sure one lifetime wouldn't be enough.
I know God has someone special for me, and there's no need to search for him, for he has found me, and I have found him. I have loved you all my life!
I know I am in love with you because my reality is finally better than my dreams.
You cannot imagine how much it hurts me that you are not here right now. I miss you as much as anything else in this world. I see all the world paintings in your own eyes because you can only paint the love in my heart.
No one can see into the future. No one knows what tomorrow will bring. So trust me when I say, tomorrow and well into the future, it will still be you and me together.
I could never have accomplished what I have today without the love I feel from you!
Can we come together one night and surrender our rights and wrongs? Let each other slip into one another arms and complete ourselves with the blissful feeling of our love.
I never knew how it felt to giggle at someone before I met you. Love you, dear husband.
I have been missing you for ___days, ___hours, ___minutes, and ___seconds. Please be here soon.
When I look into your eyes, I know I've found the mirror to my soul.
Why do I love you? Let me count the reasons: Big smile, small ego, hot body, chill moods, brilliant brain, low-key attitude, big guy, and small guys. The list goes on and on.
I wouldn't want to have any other lover because our bond is irreplaceable. I need you like a heart needs a beat.
If a kiss could tell you how much I love you, I am sure we would be kissing forever.
If I know what love is, it is because of you. Please be with me and love me always.
Indeed, my heart always skips a beat whenever you say my name.
You bring out the best in me. You make me believe in pots of gold at the end of the rainbow and flying carpets and all that is good and true in the world. You are a positive force, and I am so glad to be with you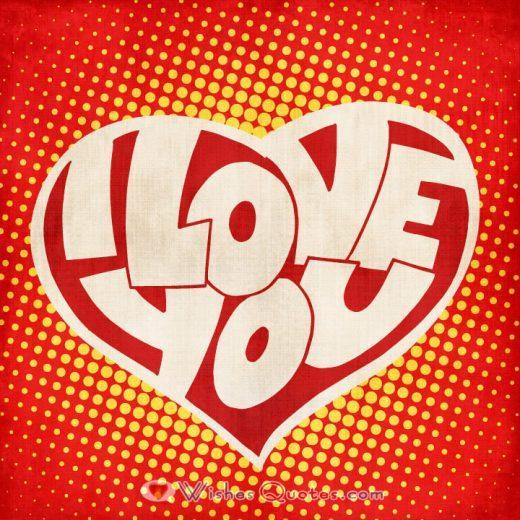 Even though we've only been together a short time, I want to express how wonderful, handsome and amazing I think you are. I hope you feel this deep in your heart.
Let us flip the coin and see: heads, I am yours, tails you are mine. We could never lose.
Nobody can make me feel as weightless and carefree as you can.
You bring out the best in me. No other boyfriend would bring out my colors as well as you do.
You have made me a more caring person, as my feelings for you are inexplicable and inexpiable.
You lift me up to new levels and make me feel things I have never felt before.
You're the only man I dream about at night and the only man I want to wake up next to in the morning.
Before we became lovers, I was simply living. Now, I am alive.
Nobody could ever burn a light as bright as the one you've lit in my heart.
One of the greatest joys in my life is making you smile.
7.5 billion people in the world and still growing. I'm happy to have met you when I did.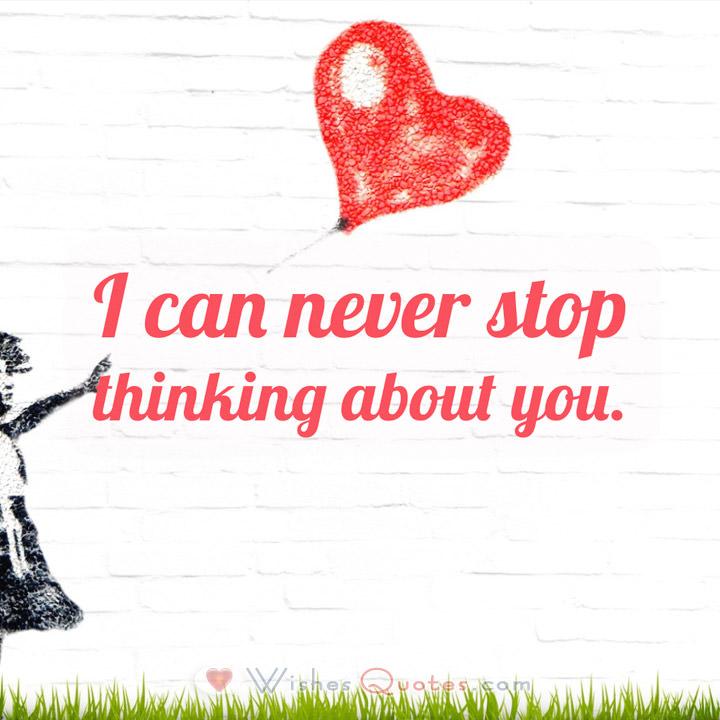 One of the unique love messages: you may hold my hand for a while, dear, but you will hold my heart forever.
I am so grateful you are my husband, and I know you are there for me. Even my soul feels peaceful when I am in your arms. I want you to know that I am forever and always here for you, too.
Our bond is stronger than the sun and sweeter than a bird's song.
Our love is a mysterious bond that cannot be broken and will be ignited for eternity through all battles and struggles we may face.
Our relationship is meant to be something written in the stars and drawn into our destiny.
When I met you, you knocked me down, and then your presence in my life picked me right up.
When two people share a strong bond, the universe will always find a way to bring them together with no matter what happens.
Without you, I am mortal. With you, I can conquer the world and every obstacle thrown towards me.
You are my life and the only thing that would hurt to lose. I love you more than anything else.
No matter where you go or what you do, my love will follow you to the ends of the earth.
When storm clouds gather, and the skies grow dark, I know you will be my shelter and keep me safe from harm.
I can never stop thinking about you.
When we first met, I knew you were special. Now, I know just how strong and compassionate a man you indeed are, and I'm grateful for every day that I spend with you.
Sometimes society makes it seem like men don't need or want sweet words of love from their partner. The idea is that men's hearts respond in different ways, but this is simply not true. All human beings experience better health and well-being when treated lovingly, with compassion. When you want to let the man in your life know how you feel, don't shy away from words. However, strong feelings like deep love often seem to fog the mind in such a way that the right words are difficult to find.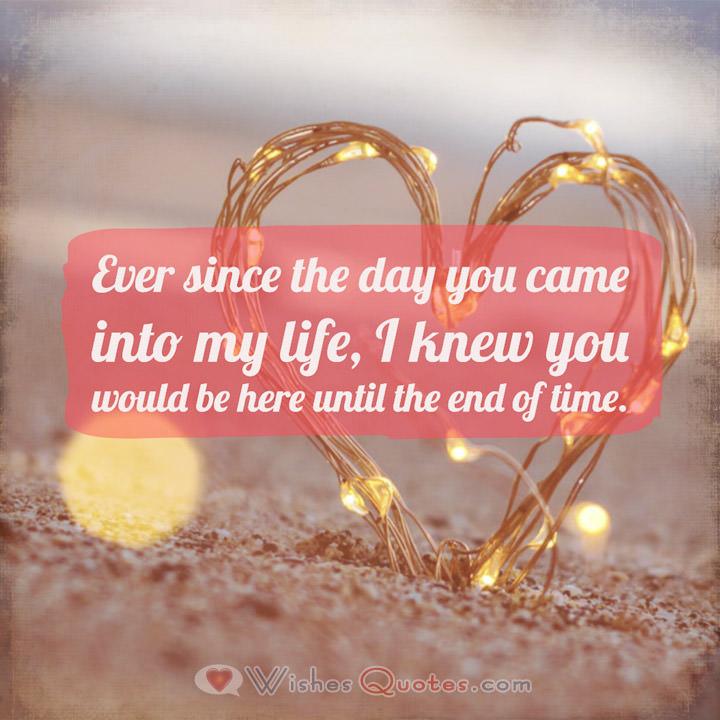 Flirty Love Messages for Him
I know that I cannot stop talking with you, but unfortunately, I have to let you sleep, so goodnight, and sweet dreams. I hope they are about us.
If I only had one wish, it would be to be your pillar so that I would feel your pretty face every night.
Hey, I don't know if you have any plans for the rest of your life. But if you do, I'd like to be in them.
Your eyes are like a book that never ends. Inside them, I see the world!
Since the day I have met you, I cry a little less, laugh a little harder and smile a little more. This is because I have you in my life, dear husband.
You have turned me into a woman I never thought I could be. I did not ever think I would fall this deep for someone.
The euphoria I feel when I am with you, husband, is something that can neither be explained nor described but only felt with my heart.
There is nobody else I would rather spend my years with. Loving you has been the best thing to ever happen to me!
My favorite place in the world is lying in your arms, gazing into your beautiful eyes.
You are the prince I've dreamt of finding ever since I was a little girl.
You are a reason for me to wake up each day with a smile and thank God.
You are on my mind now and always. You are the sweetest song that only my ears can hear.
Cute Cards with Love Quotes for Him
Ultimately, love quotes can have a profound impact on relationships, helping to communicate emotions, build deeper connections, and foster greater understanding. By taking the time to explore the many different types of love quotes available and incorporating them into your life and relationship, you can strengthen your bond and enhance your connection with those you love. So why not embrace the power of love quotes and see how they can help improve your relationships today!
The Love Journey Continues: More to Read About Relationships and Love