10 Super-Cute Ways to Make your Valentine feel Special
It's the season for grand romantic gestures. Valentine's Day means hearts, flowers, and chocolate for those that are in a relationship or hoping to get into one. There should be other ways to make this year more special and more memorable. Look no further for grand gestures that declare, "You're truly special!" This is a definitive list that will help you plan something different this year whether you plan on spending a huge amount or as little as possible. On Valentine's Day, everyone wants to feel loved and appreciated.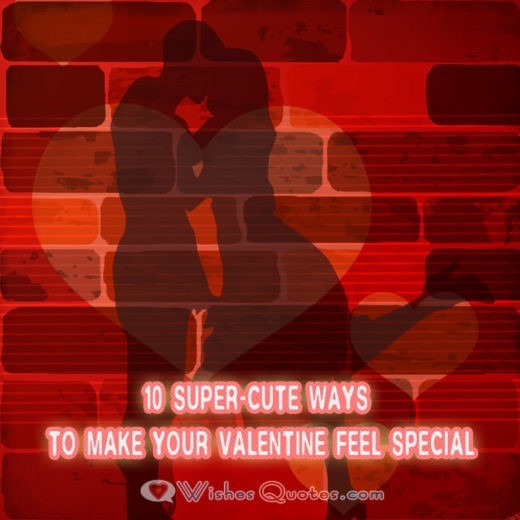 Hot Air Balloon Ride
Sunrise or sunset, a hot air balloon ride with just the two of you provides spectacular views. Imagine yourself and your partner holding hands as you float above Valentine couples who think Mylar balloons and a box of chocolates are fine. A hot-air balloon date is guaranteed to impress just about anyone.
Rent a Luxury Vehicle and Take a Day Trip
Rent a luxury vehicle, and take your love for a drive to the country. Take a day trip to explore a charming small town you've always wanted to see. The city will be congested with couples spending Valentine's Day on traditional dinner dates, but you will be experiencing new sights and flavors with the one you love.
Hand-Made Chocolate by You
Make this the year when you gift your special someone with hand-made chocolate, but it should be hand-made by you. Gourmet chocolate shops offer chocolate-making classes, and you get to keep the confections you make. Bonus points for you if they provide wine-tasting along with the chocolatier experience.
Kayaking
For nature-lovers, kayaking on a quiet waterway with your love as you listen to the sound of songbirds, other wildlife, and the gentle whooshing of the river as you paddle through can be a real thrill.
Rent a Boat
If you think that a Valentine's Day celebration is not complete without dinner, then take your date to a place where you can arrive by boat. Some restaurants provide the boat service from a specific dock, or you can rent a boat for the two of you to arrive in style.
Art Class for Couples
Sign up for an art class for couples. It doesn't matter if it is a sketching, painting, or sculpting class. Do it together, and do it for each other. The classes are led by professionals, but you will be encouraged to sketch, paint or make a sculpture of your date.
Movie Night
Rent or plan to stream every movie that your Valentine's date professes to love. Stock up on your date's favorite popcorn, movie snacks, or party plates. Don't forget their preferred beverages. Use only dinner-worthy dishes and glassware even if you have to rent them or borrow them from your mother.
Indoor Camping
Turn your bedroom into an indoor campsite complete with a tent and twinkling lights. Serve a catered dinner or one you prepared yourself inside the tent and imagine yourselves eating under the stars. This plan works really well if your date is prone to allergies or sensitive to bug bites.
Restaurant Crawl
If keeping up with Valentine's crowd is your thing, plan a restaurant crawl. Instead of making a reservation for sit-down dinner in one place, you will have a multi-course dinner by sampling dishes from several restaurants. Start with appetizers in one place and move to another restaurant for soup, then on the next one for an entree. There is no limit to the number of places you can visit. You can plan the route in advance and make reservations if you wish. Adventurous types may opt to brave the crowds sans reservations; quick-service chains will always have a place for you.
Prepare a Special Video
If you've been together for a while, now is the time to put those video-editing skills to the test. Make a collage of photos and videos of your special moments together to create a home movie that should be set to your partner's favorite tracks. Create a story arc if you must and use voice-overs creatively to let your long-term Valentine know how much you appreciate their presence in your life.
Read Also