30 Sweet Love Quotes for Young Lovers
Love knows no boundaries. It can come at any age. Puppy love is just as exciting as the love shared between two adults, and it is sweet and innocent and romantic in a really cute way. Many people have been fortunate enough to experience love young, and if you are one of those people, you probably know how your emotions make you want to quote your feelings of exquisite joy. You may want to quote your feelings to a boy or a girl, and you may want to write them down or type them out just to reminisce because love is such a spellbinding feeling. It is a feeling you never want to be without once you discover it, so let the following sweet young love quotes inspire you to create your own, or use the quotes below to celebrate love between young couples. Words of love like these will warm your heart.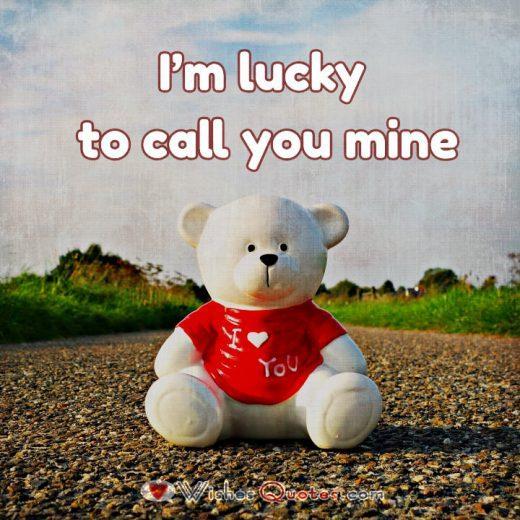 Our love is young and so exciting, I can't still the butterflies in my stomach or the desire to kiss you all day.
To be young and in love is one of the best feelings in the world. Holding you is another great feeling, but kissing you is the best.
It seems like I've waited for my first kiss forever. Then you came along and made it happen. How glad I am that you did.
I'm crazy about you. You're my very first love, and I feel like telling everyone how wonderful you make me feel.
I never knew love could be as wonderful as this. It may be schoolgirl love, but you make me feel so grown up.
I know that our relationship is new and we are young, but I want nothing more than to make you my wife someday.
When my friends ask me what I want to major in when I go to college, my first thought is you.
We have a lot in common, and one of the most important is, this is first time love for both of us. Isn't it great?
Since I fell in love with you, I'd rather spend my time kissing you than playing baseball, football, or any other sport.
One of the greatest gifts I ever received was my first love. You are my first, and I'll want no other after you.
Did I ever tell you you should use your mouth for more kissing and less talking? I like what you have to say, but your kiss is much more captivating.
For years I felt you'd be my first true love someday. Now I'm a teenager who's madly in love with you.
Cute is what you are, and I can't help but love you. I may be young, but I know what love is all about and I know I'm in it.
When you experience young love, you share a lot of giggles, smiles, and popcorn in front of the TV. You do a lot of kissing too, so let's get started.
When love hits you for the first time, nothing is as important as your girlfriend, and making her happy becomes a priority.
You're smart and sweet and on my first boyfriend list. If this suits you well, I'll be the happiest girl alive.
Young love is not immature love for the heart matures when this powerful emotion takes over and fills the heart with total bliss.
Puppy love holds the promise of growing through the years. Our love surely will, and we have a great head start.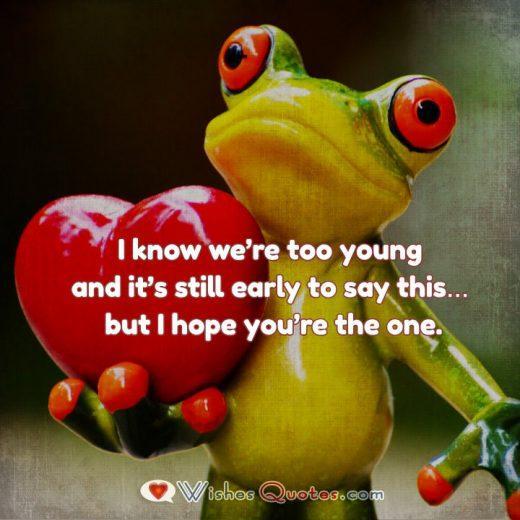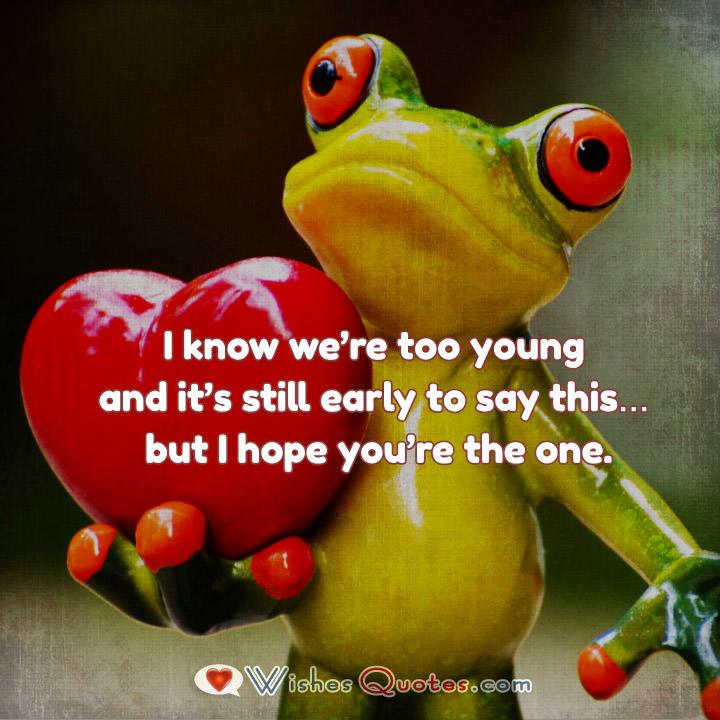 When you're young and in love, an ice cream parlor is the perfect place to take your girlfriend to for a sweet treat and an interesting conversation.
It's such a thrill to hear your boyfriend call your name and surprise you with your favorite candy every now and then.
Love is exciting, and when you experience it for the first time, life becomes more beautiful each new day.
All I do is talk about you, and the reason I do this is I think you are the prettiest girl in the world, and you are my first true love.
For the first time, I'm in love and feel more confident in everything I do. Love gives you power you never had.
Hold my hand because love is grand, and we are as young and strong as the love we share. How wonderful is that?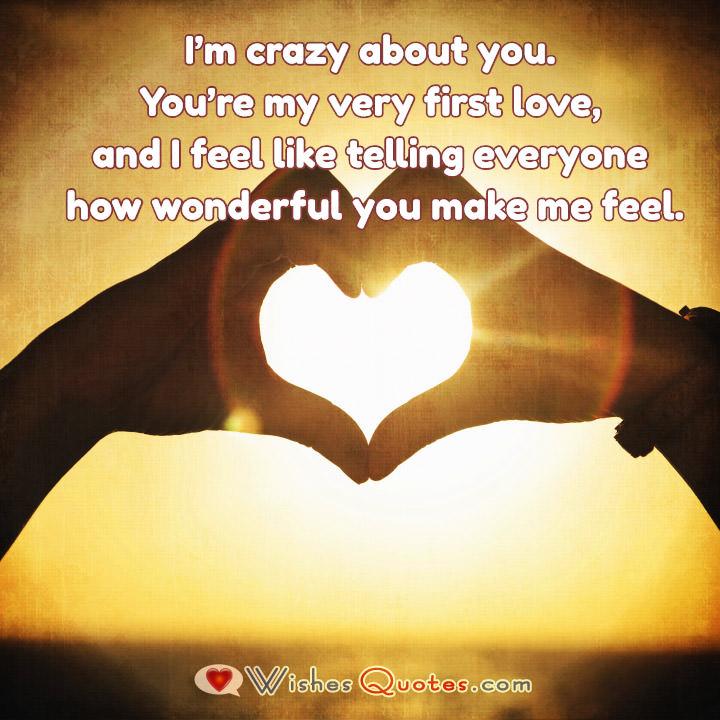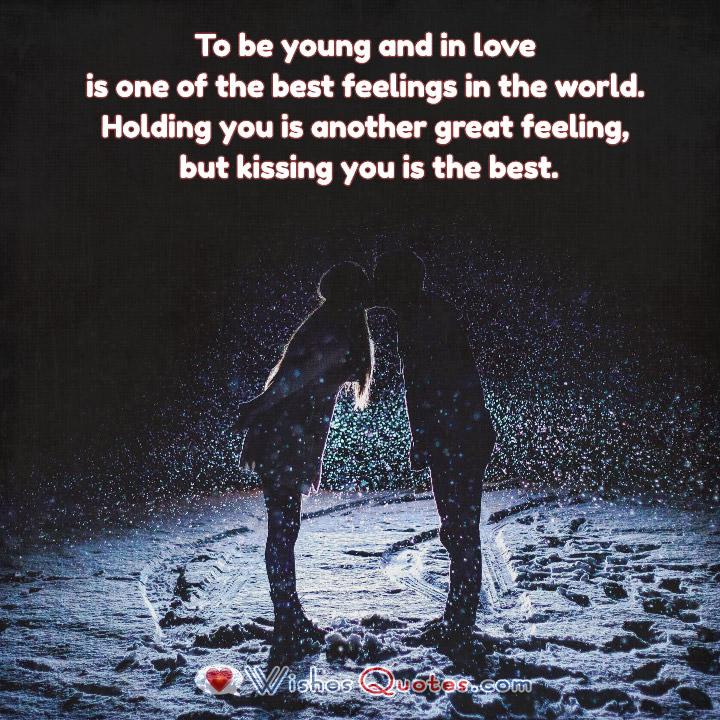 If I walked you home from school every day and carried your books, would you fall in love with me the way I've fallen in love with you?
For first time lovers, holding hands in the movie theater is very romantic. I'd like a little romance with you if you'll agree.
When you fall in love for the first time, you feel like for the first time you don't need anything else but the love you've found.
When at first you fall in love, you start to think of things to do to make your girl love you even more.
You always remember your first date, and if the love the two of you share is true, you'll never forget your wedding day.
Falling in love for the first time makes you realize how strong love is and how weak you become at the thought of losing the one you love.