50 Flirty Pick Up Lines and Messages to Text your Crush
Flirting is a great way to get someone interested in you if you have a crush on them. Having the right pick-up line is important to ensure that you have a chance with that individual. Using a funny pick-up line shows you have a sense of humor and are confident enough to use it. Many women shoot down pick-up lines because they are often cheesy. Still, if the line makes her laugh, your chances of getting a date are significantly higher. Use these flirty messages to drive your crush wild and keep them thinking about you day and night. We've got everything from cheesy and cute to romantic and spicy text messages, flirty pick-up lines, and quotes that will increase your chances of getting a date.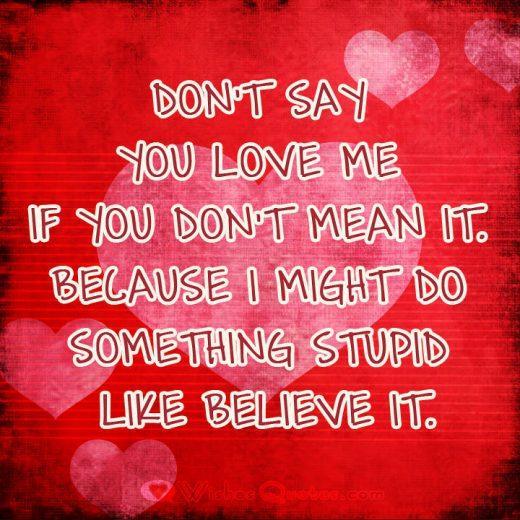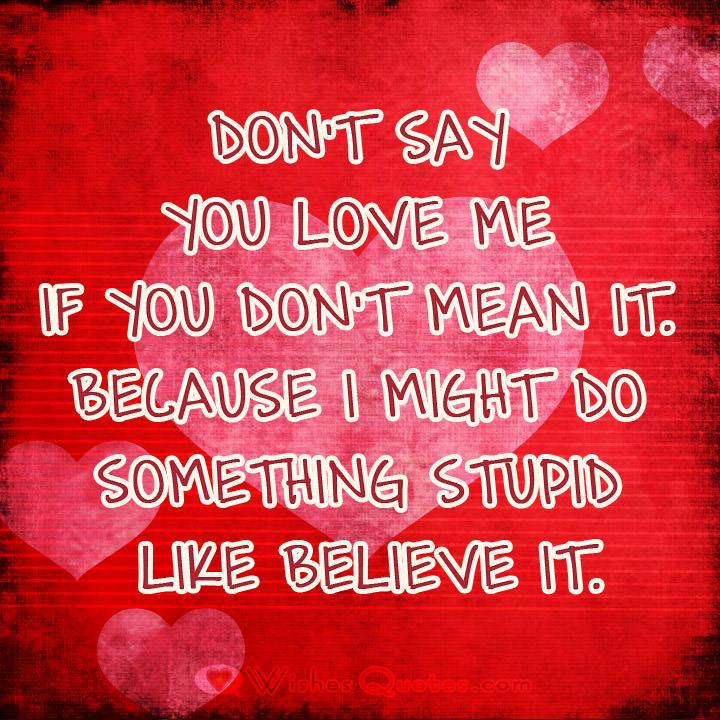 I'm not flirting. I'm just being extra nice to someone who is extra attractive.
Don't say you love me if you don't mean it. Because I might do something stupid like believe it.
Every minute I spend with you is like being in heaven and looking into an angel's eyes.
Every time you speak to me, you take my breath away; my body tingles every time you touch me. I want to get to know you and cherish our chemistry forever.
First, I played hard to get, but now he is playing hard to forget.
God has made you beautiful, smart, and understanding, all I can hope is that you understand how much I adore you and want to share my life experiences with you.
I don't know what you are doing to me, but I can't stop smiling every time I look at you.
I saw you from across the room shivering from the cold; I came over to offer my big strong arms to hold you and keep you warm.
I see that we both play soccer; it's a great sign when two people love the same sport, and it's even better that we share the same stamina level for other rigorous physical activities.
I seem to have lost my phone number. Can I have yours?
I wanna live in your socks so I can be with you every step of the way.
I want to be the girl your ex will hate, your mom will love, and the one you're never going to forget.
If I could never see the sun again, I would be OK because I can always look into your eyes and see all the brightness I need.
If I were a stoplight, I'd turn red every time you passed by just so I could stare at you a bit longer.
If you want me, it takes more than a wink, more than a drink, and more than you think.
If you were a vegetable, you'd be a cute cumber.
I'm not a photographer, but I can picture you and me together.
Is your daddy a Baker? Because you've got some nice buns!
I've been watching you dance from across the room; my body urges me to bump into you. So hopefully, your body and my body can bump and grind all night long.
Kiss me and you will see how important I am.
Kiss me and you will see stars; love me and I will give them to you.
My driver's license says that I am not an organ donor, but for you I will donate my heart.
My first name and your last name would sound great together.
My mother always told me that nothing is impossible and to follow my dreams, so I have my eyes on you to be mine.
No one knows who you are, but you're a celebrity in my eyes.
Not many people can take my breath away, but you don't even have to try.
Once I have you I will not want to share you. I will want to keep you forever and put a shiny ring on that finger showcasing you to the world.
Since the first time I saw you dive into the swimming pool, I knew I had to dive into your heart.
The smile on your face is radiant, the glow on your cheeks is beautiful, and my lips on your lips would be magical.
Flirty Cards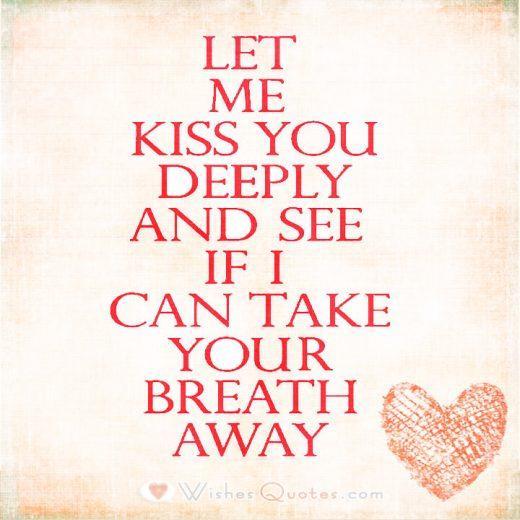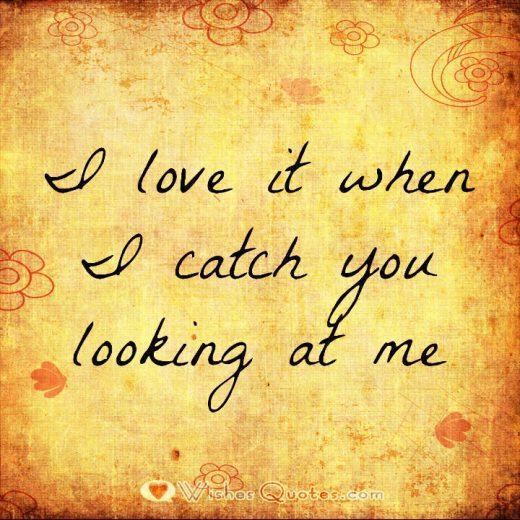 Flirty Messages
Some people say Disneyland is the happiest place on earth. But, apparently, none of them have ever been in your arms.
Your body is curvy, your face is beautiful, and your fierce attitude; I think we are a perfect match.
When I look at you, I get butterflies in my stomach, my heart almost stops, and my palms feel sweaty; these are the signs of someone destined to go on a date with me.
Are you a magician? Because whenever I look at you, everyone else disappears!
When I look at you, everything else falls into a blur. I want my vision to be clear and focused, so I will continue to look at you, which is the one thing that keeps my eyesight perfect.
Are you a camera? Because every time I look at you, I smile.
When I look into your eyes, I get lost in your soul. Every person is meant to have a soul mate, and I think you may be mine.
Are you religious? Because you're the answer to all my prayers.
Your eyes sparkle from across the room, and your smile is hypnotic. I need to know you better because my heart knows what it wants, and it wants you.
When I saw your face, my heart skipped a beat, when you spoke to me, my knees got weak, and when I asked you to go out with me, you said yes!
You are like a magnet, and I am like a piece of metal; I am drawn and attracted to you.
You are too beautiful to have a frown on your face. But, if you were my girl, I would always keep you laughing, so a permanent smile resides on your face.
You have seduced my eyes by your beauty. You have lifted my spirit with your personality, and I am ready to make you mine forever.
You may fall from the sky or fall from a tree, but the best way to fall is in love with me.
Your body is amazing, with curves in all the right places, but your smile is the curve that I appreciate the most.
Your spirit shines brighter than a full moon; maybe I'll get the chance to show you my full moon one day.
Are you an interior decorator? Because when I saw you, the entire room became beautiful.
Did you sit in a pile of sugar? Cause you have a pretty sweet ass.
Do you have a Band-Aid? Because I just scraped my knee falling for you.
Do you know what my shirt is made of? Boyfriend material.
Read Also