Expert Relationship Advice for a Happy Christmas
Do you want this Christmas holiday as a couple to be perfect? Check these relationship tips and make this Christmas wonderful for you and your partner. The snow, the lights, the sweet smell of candy and hot chocolate in the air. All these things can mean one of two things. It's either Christmas, or you are in a movie set for a Christmas film! But, chances are that it's the first one for you to be here reading this. One of the many characteristics of this holiday is that it is arguably the most romantic time of the year. So, it's only natural that you are looking for a way to make this Christmas wonderful for you and your partner. The truth is, most of the work has already been cut out for you, due to the nature of this holiday, but that doesn't mean that you don't have to try. If you put in the work and try to make this holiday perfect, then I guarantee you it will be, you just have to follow the advice I'm about to give you! So here are some tips for the perfect Christmas as a couple!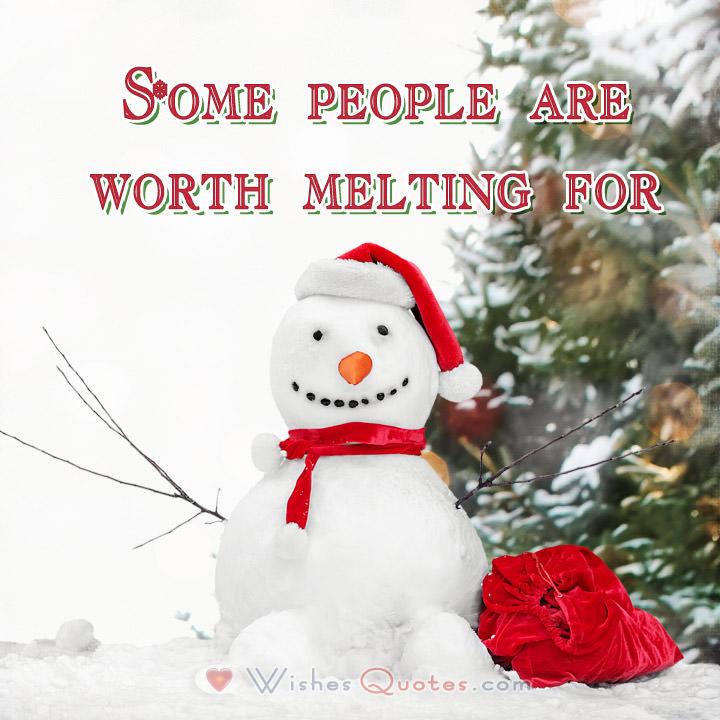 Everything is more Fun when You are not Hungry
Christmas is one of the most "food-lover" friendly holidays. They literally have invented dishes, both salty and sweet,  just for this part of the year. So, I can verify that paying a little more attention to the food will go a long way. It could be putting a bit more effort when cooking dinner for your partner or even trying to cook if you are not the one doing the cooking. A good idea would also be a good restaurant that you haven't tried out, and you always wanted to go to. Long story short, food can make everyone happy, so I'm sure it will help you and your partner out. Plus, you know what they say, love goes through the stomach, am I right?
The Presents
Ever since I was a little kid, there has always been one person that really annoyed me during Christmas. That person that always kept getting me a really generic gift every year, without a single ounce of thought put into it and then pretended I am one of the people he cared for. So, I don't want to be mean or anything, but it's only natural that you actually try and put some effort when doing things for your loved ones and not doing it as a chore. Otherwise, why even pretend you care about them? So, if you want this Christmas to truly be successful, don't go around buying socks for your partner. Instead, try and listen to what they have to say, and most likely, you will receive a hint as to what they want for Christmas, maybe even throw in a Christmas card in there with some lovely wishes. Making your partner happy, will in return, make you happy as well. Because what my experience has taught me is that there is no greater pleasure than the one you get when you make others happy.
Hope you Like your In-Laws
You see, Christmas is all about family and spending time with your loved ones. That includes many more people than just you and your partner. So, it's only natural that sometime during this holiday, assuming that your relationship has been one of significant maturity(a.k.a. you've been together long enough), you will have to spend time with your in-laws. Now, don't look at this as a negative thing. Like it or not, it's happening, so why not try to use it to our advantage? You see, no relationship is full of roses and happiness. It's only natural that there will be some bad moments. Now, what is the most common place people go to for help when they are going through something negative? That's right, our families. Being on the good side of your in-laws, and leaving a good impression, will be a tremendous bonus for those rough times in your relationship. Instead of winning and being pessimistic about spending time with your in-laws, try to think about how you will leave a good impression on them and make them like you.
Happy Wallet Happy Life
You see, generally, Christmas is a time of spending. All the presents, all the dinners, all the family gatherings, all the fantastic things you have planned to do. That sounds great on paper, but I'm not sure if your wallet is up for the challenge. So, my point is, try not to overspend this Christmas. I know that you want to do plenty of things, but keeping your economic state in check will make everything a lot better when Christmas is over, and you get the reality check. This does not imply that you should not do everything that you are supposed to do during Christmas. I'm not saying that you shouldn't go out, or gather your family for a nice dinner, or buy presents….No, that's not even close, just try to keep it in check. Although this does bring me to my next point.
Light the Fire of your Relationship First, and the Fireplace Second
In case you didn't get the memo yet, Christmas is the most romantic season of the year. So, I can't imagine a better time for you to solve any problems you've been having as a couple during the year. You have all the time and romantic settings in the world to face any sort of communication problems, or trouble in the bedroom, or anything you can think of! This holiday is not about you, but the ones you love. So, instead of spending all day stuffing yourself with chocolate, try and talk to your partner, spend some time with them, keep the romance alive, and in return, it will keep your relationship not only alive but will make it even stronger than what it was before. If you still want that chocolate, then make it the drinking kind, and watch a romantic Christmas movie while snuggling under a blanket. I guarantee you it will be the best moment of your holidays!
All About Christmas