Amazing New Year's Eve Celebration Ideas for Couples
Another year has passed, and you are most likely preparing to welcome the new one. So many memories, so many feelings, that all have one thing in common, you shared them with your partner. You two likely spent an amazing year together, full of laughter and love, sadness and tear, and ups and downs. But, at this exact moment, none of this matters; the only thing that counts is that you two are now on the doorstep of the new year. So, the real question is, how do you celebrate this extraordinary occasion? Because the truth is, the most common ways to celebrate New Year's, involve spending your entire year's worth of savings on a really expensive restaurant to eat a portion smaller than your thumb. So, it's only natural for someone to be looking for a celebration method that is both creative and economical! And this, my fellow reader, is what I am about to present to you, and not only one of them, but ten!
The "Party" Way
Why go and do all the boring stuff you've been doing for your entire adult life and go to a restaurant? Just find a nice place nearby that has a party going on to celebrate the start of the new year, dress up, and go and have some fun! A couple of drinks and you're set for an endless night of dancing! I can't find a better way to say to the universe that you want your year to be fun and exciting, than literally spending the first day of it, in that very same manner.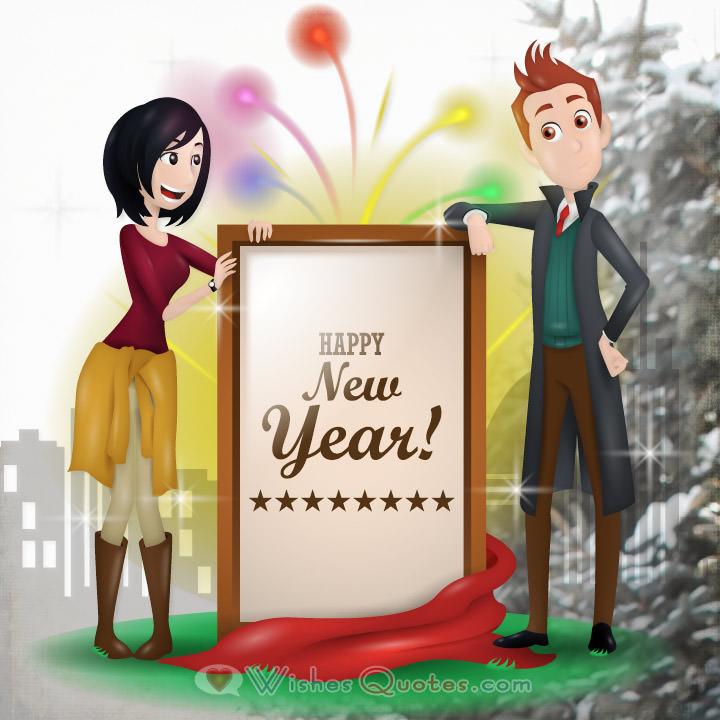 The "Quiet" Way
This is actually an option for many more people than you could possibly think, and it's by far the most economical one. Instead of going through all the fuss of going out on New Year's, just stay home! But, don't let this night be like any other night you two have spent at home. Try to do something different, maybe a romantic dinner with just the two of you, or a blanket some hot chocolate and a romantic movie, or try some fun stuff together. This night should not be good, it should be great!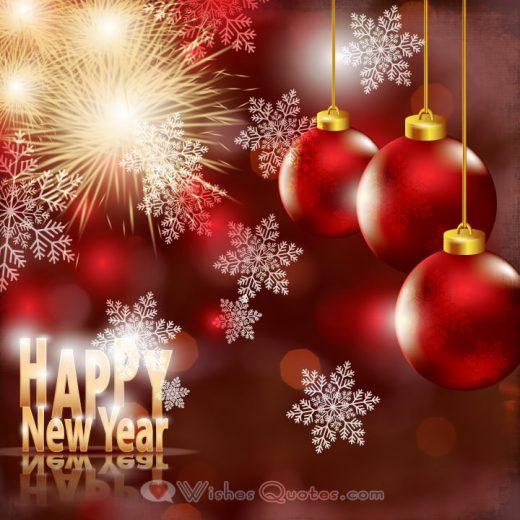 The "Wet" Way
Ever hear of all these bios on social media saying that "they love a long nice walk on the beach". Well, you can take it one step forward. Even though walks on the beach are good on their own, I don't find them fitting for the cold December night you are about to spend together. So, why not go further than the shoreline? In case you haven't understood it yet, I'm proposing you take a boat trip, somewhere far, somewhere close, in a river, in a sea, in a lake. Doesn't matter, because you only need a body of water, a boat, some wine and the moon, and prepare to live a scene straight out of a fairytale!
The "Exploring" Way
This is one, that is not exactly on the economic side, but is definitely worth the money, and it's something you have to try out at least once. Pick a country, it could be any country you want, and just go there for New Year's and come back a few days afterward. This way, you get to witness that country in when it's the busiest, when it's alive. My tip on this would be to pick a country known for its romantic spots, because let's not forgotten that you are doing all of this with your partner, on one of the most romantic days of the year, so at least let's have the appropriate setting, shall we? And while you are at it, you can combine multiple things at once, and maybe try and implement one of the previous ways, just in a different country!
The "Natural" Way
Is there anything more romantic than the stars? I think not. So, why not have a perfect view of them, by spending a night outside in nature. It could be camping, or exploring, spending the night in a cabin in the woods, you name it. This is also something that you can do with other couples as well, pick a nice spot you want to go, spend the entire day exploring, or travelling to that place, and then have something prepared so you can spend the night under the stars, counting down the seconds left for the new year to come!
The "Gamer" Way
This is one that can be considered quite common, just gather your friends, and spend the night inside. Instead of fancy dinners and suiting up, wear something comfortable, have everyone bring a dish of their own, and make an amazing buffet with little to no effort! Now, you can spend a night full of fun and games, and wait for the new year to find you (hopefully) destroying your friends in any game you have decided to play! It could be a board game, card game, console, you name it. But, if you have invited only couples, then try to play a game that needs you to split into teams, so you can get some friendly couple rivalry going, to strengthen the bonds of trust, cooperation, and communication between you and your partner!
The "Ice" Way
So, what a better way to celebrate the coldest time of the year than to be completely surrounded by snow? Especially, if you live in a country where snow is nowhere to be found, then why not try ice skating, skiing, or even snowboarding? Just hop up a mountain, and get your yearly dose of snow! And then, when the night approaches, and it's time to say goodbye to this year and welcome the next one, just find a nice little hut and light up the fireplace, or even go to a nice restaurant up in the mountain, and enjoy the "countdown", with a little dose of snow!
Related Posts